Yes I'm into fashion.
Yes I like fashion editorials.
Yes I like pretty things.
Yes I like alcohol.
Yes I like dining out and food and traveling.
Yes I occasionally post personal pictures.
Yes I have a life.
Yes I might spam you about my life.
Yes this can get personal.
Yes I'm prone to waxing poetic about things that break my heart.
Yes I also write about mundane things.
Yes I'm a film snob.
(Yes I love Anchorman, despite previous statement.)
Yes, I'm an ENFP. You?
Yes I'm in love with Ohno!!!! And Jun! And the rest of Arashi. Who isn't? NUMBER ONE BIAS FOREVER

♥ ♥ ♥


Yes I love Shige as well! (And NEWS)
Yes I'm falling for now deeply entrenched in SMAP. How dare you do this to me, SMAP. (Tsuyopon is my favorite!)
Yes I also hold a special spot in my heart for Yoko, Tacchon, Baru, Mabo, Gussan, Nagase (HDU be so sexy, TOKIO!?) & Kamisen :D
So, yes, I like pretty Japanese boys singing pop in histrionically colorful feathered outfits! WOE IS ME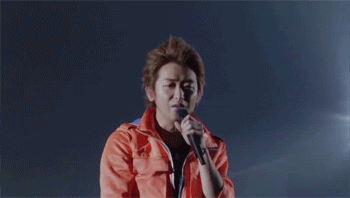 To LJ users: I'm not really fussy about who reads my LJ, but adding is another thing. Take a look around, see if you actually like my posts. Don't get me wrong, I'm not an adding-nazi, but I like actual conversations (about anything, but real conversations, actual interaction.) I lock some posts that I don't feel comfortable sharing with the public, so yes, that means I get to be picky with who to friend. :P (WEIRDLY ENOUGH I TEND TO LOCK FANDOM POSTS MORE THAN PERSONAL ONES, GO FIGURE. The amount of spaz and sheer ridic has to be filtered because that shit's embarrassing.)

Don't be creepy, leave a comment in this post if you wish to add; I'll add back if I'd like to read more of your posts. Fair, yes? :)

WARNING: I mostly hate doing LJ cuts, especially on fashion posts, so if you hate those on your Friends Page, don't add me.

To friends visiting: You can still leave comments even if you don't have an LJ. I'd love to hear from you.